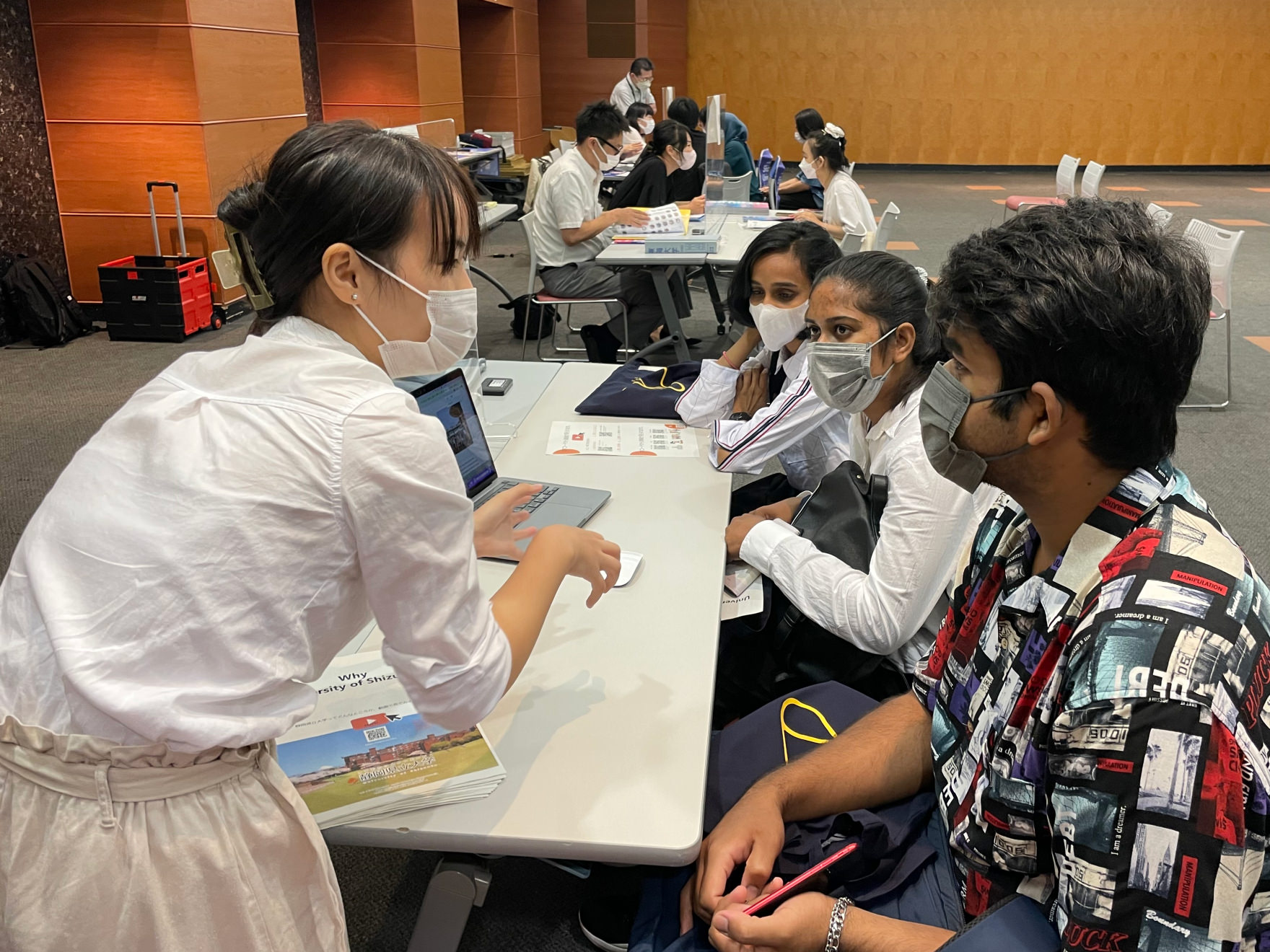 In Shizuoka, we reguraly hold `Study in Shizuoka Universities Fair` and Explanation sessions for International Students who want to learn in Japan
1. Study in Shizuoka Universities Fair
We held a "Study in Shizuoka universities fair for international students" for those who want to study in Shizuoka, both online and in person for 2 days.
Information about going to Japanese universities, communications with current students, and Q&A sessions were provided.
2. Explanation event on Studying in Shizuoka @ Indonesia, Vietnam, and Sri Lanka
We hold an explanation event on studying in Shizuoka for future students and their parents living overseas. At the event, our overseas coordinator explains about going to Shizuoka universities, funding, and Japanese language schools. We also have a communication session with current students.