Let's go and find beatiful places.
Tourism
Shizuoka is blessed with rich nature and has many sightseeing spots.
Let's enjoy them from nearby places.
Rich in Nature
Shizuoka, filled with healing nature
Surrounded by oceans and mountains, Shizuoka is rich in beautiful nature.
Shizuoka stretches 155 kilometers from east to west and can be divided into four areas.
Each area has a different charm, and deciding where to go may be a difficult job!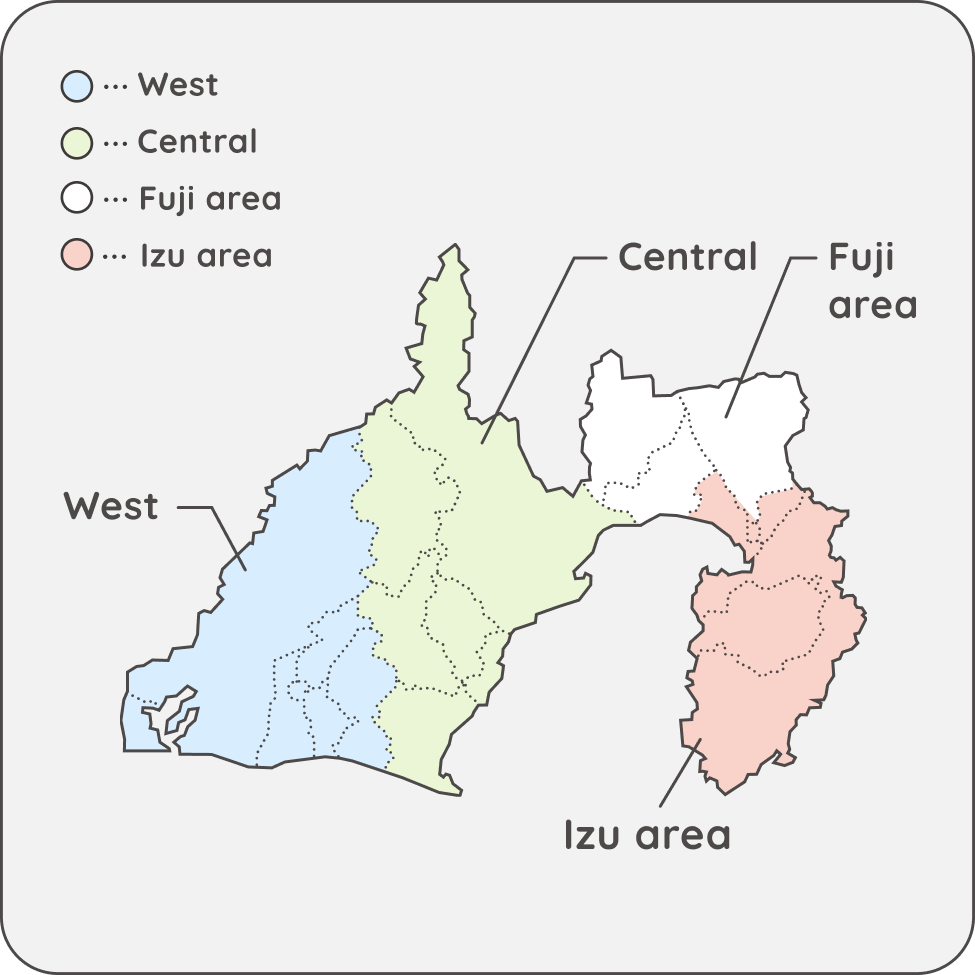 Mount Fuji View Spots
Best Spots for Viewing Mt. Fuji
Miho-no-Matsubara
Pine Grove
This site was registered as a part of Mt. Fuji's world heritage site.
The collaboration of green pine forests along the beach, the bright blue ocean, and Mt. Fuji is one of the most scenic views.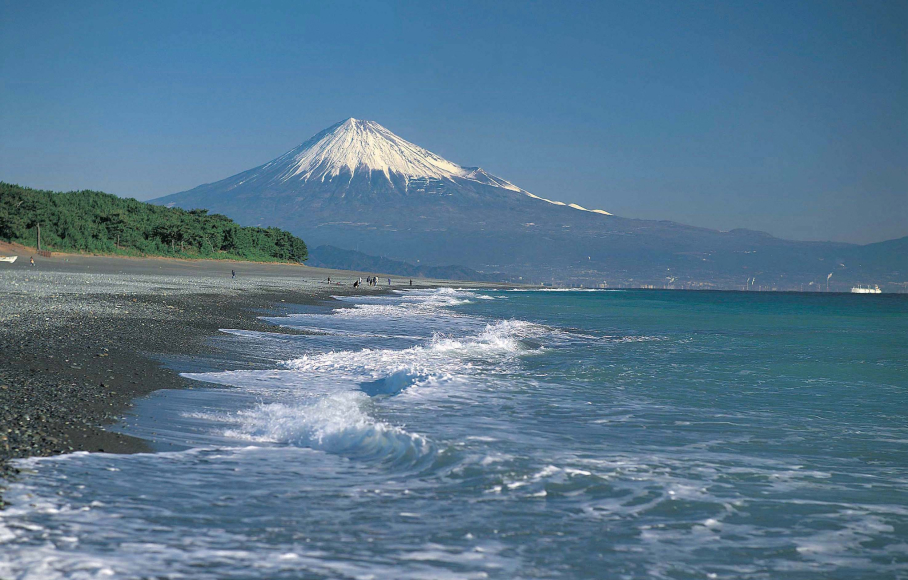 Nihondaira
Yume Terrace
Once ranked first in a competition of the 100 best sightseeing spots in Japan, this spot offers panoramic views of the Izu Peninsula, Suruga Bay, and the Southern Alps.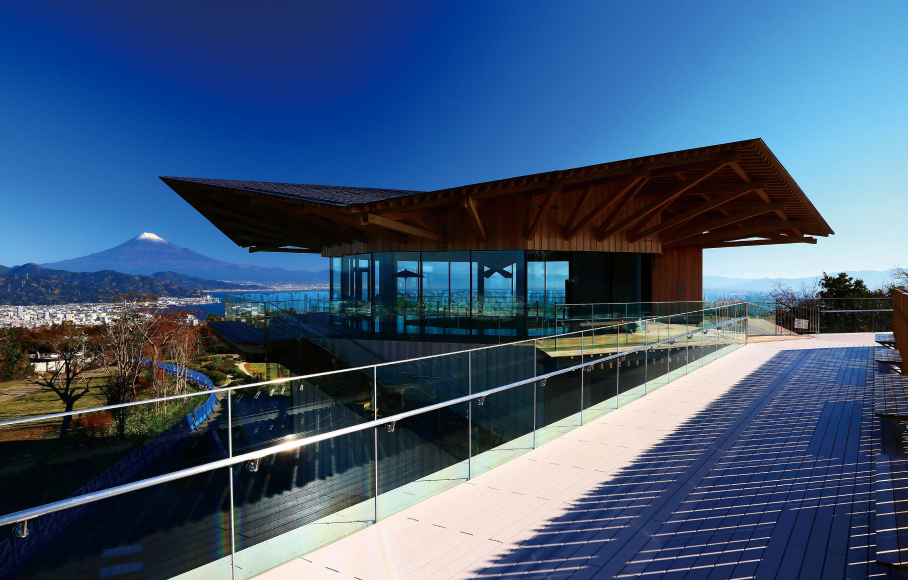 Obuchi Sasaba
Visitors can enjoy a magnificent view of Mt. Fuji and the green tea fields, which are unique to Shizuoka.
Many people visit here in May to enjoy the stunning scenery of Mt. Fuji and the tea fields.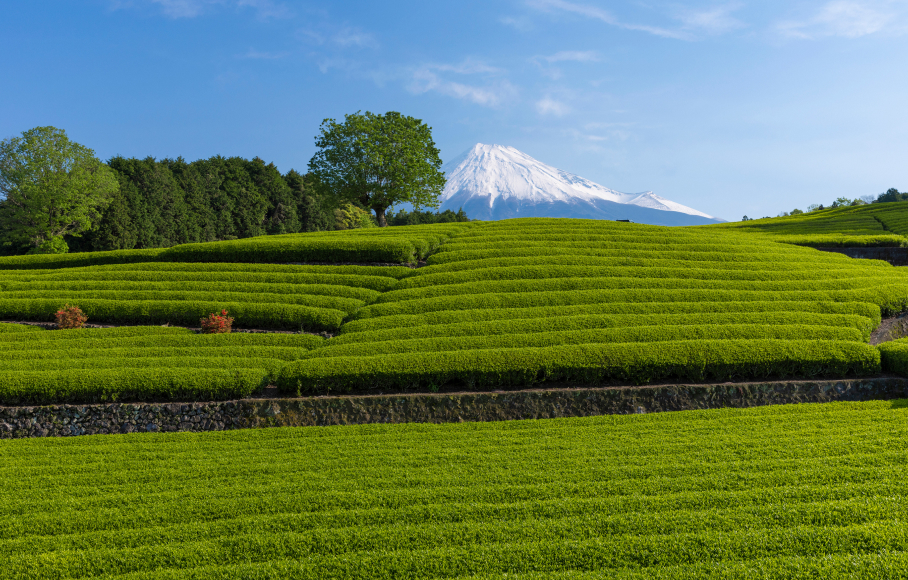 Suruga Bay Ferry
Riding Suruga Bay Ferry which connects Shimizu Port in Shizuoka City and Toi Port in Izu City, you can enjoy the view of Mt. Fuji from the ship.
It provides you with a stunning view of Mt. Fuji with nothing between you and the great mountain.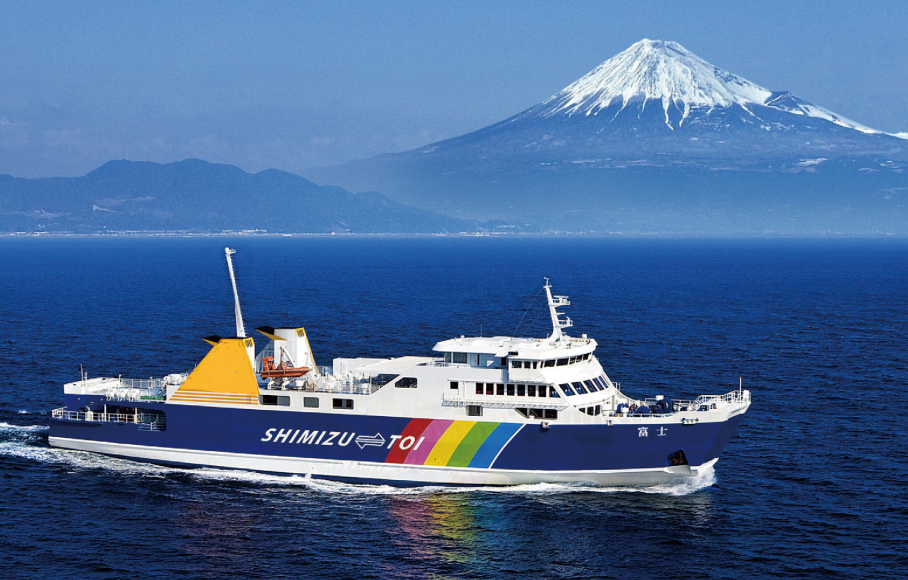 Asagiri Plateau
The Plateau at the foot of mount Fuji is a great place for paragliding and cycling.
There are also ranches where cows also enjoy the relaxing atmosphere.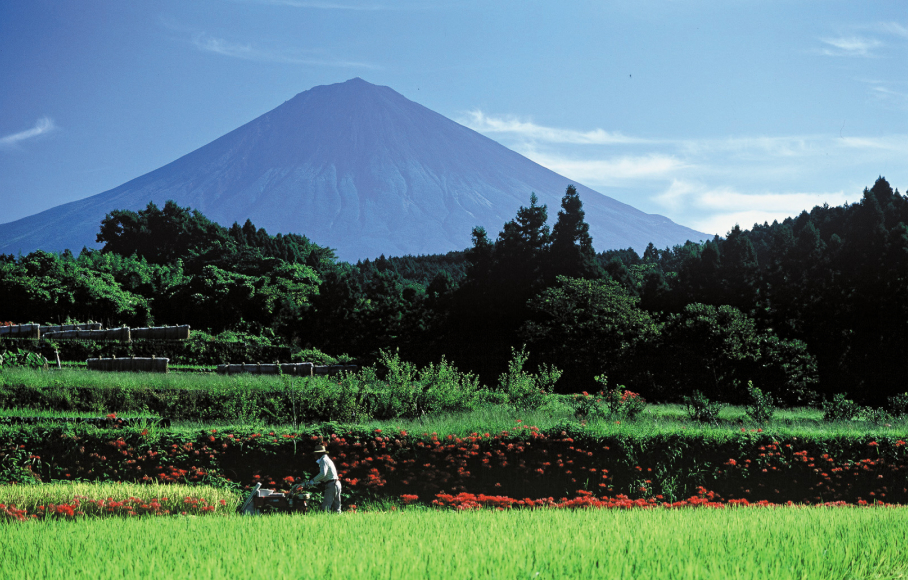 Lake Tanuki
With a great view of mount fuji and its reflection on the lake, you will have two ways to enjoy the mountain.
Camping, BBQ, and cycling around the lake are popular activities.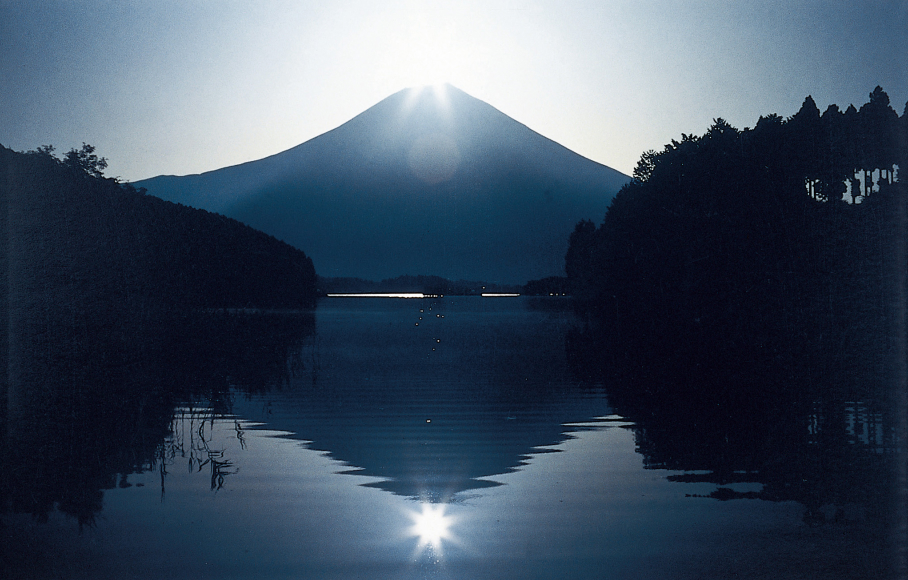 Hot Spring Spots
Shizuoka, one of the most famous hot spring resorts in Japan. Hot spring (Onsen) Spots
Onsen is a big cultural activity for the Japanese.
There are various hot springs, ranging from historic and famous hot springs and luxury ryokan (Japanese-style inns) to resort hotels.
Some hot spring resorts like Atami are located along the coast, and others are blessed with a great location with a view of Mt. Fuji.
Let's try Shizuoka's hot springs and enjoy the healing power of Onsen.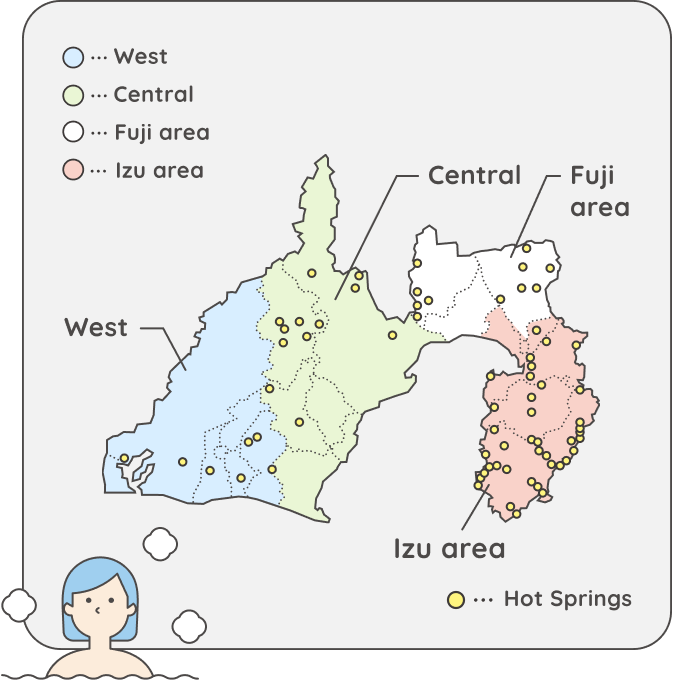 Other Spots
Many other spots to visit!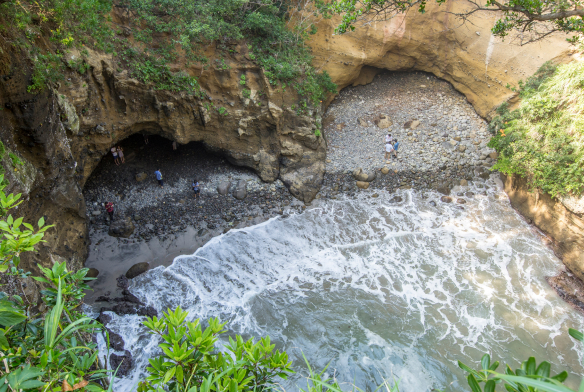 Izu Shimoda Ryugukutsu (Sea Cave)
a spiritual hot spot created by nature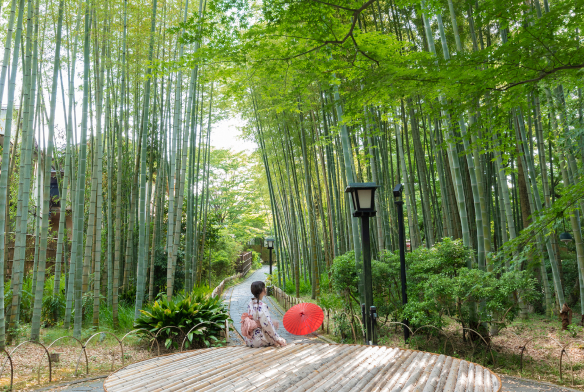 Shuzenji
a temple surrounded by bamboo forest, with a tiny bamboo pathway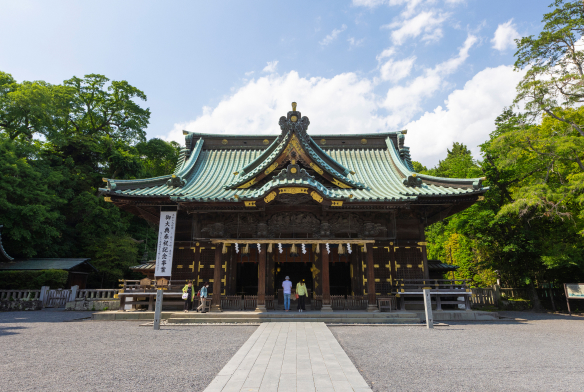 Mishima Taisha shrine
an ancient shrine with a long history dating back to the Heian period.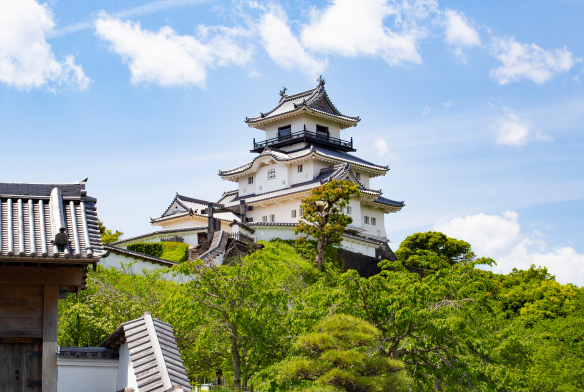 Kakegawa Castle
one of the 100 best castles in Japan.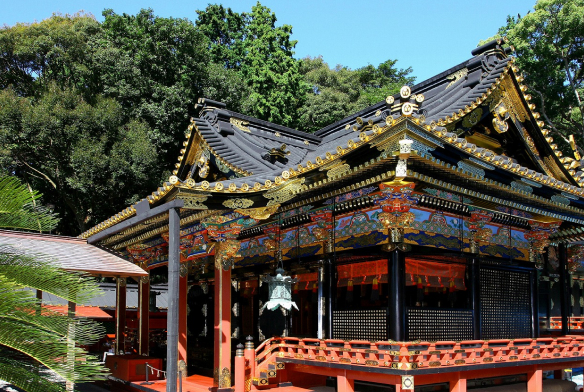 Kunozan Toshogu Shrine
a shrine designated as a national treasure of Japan.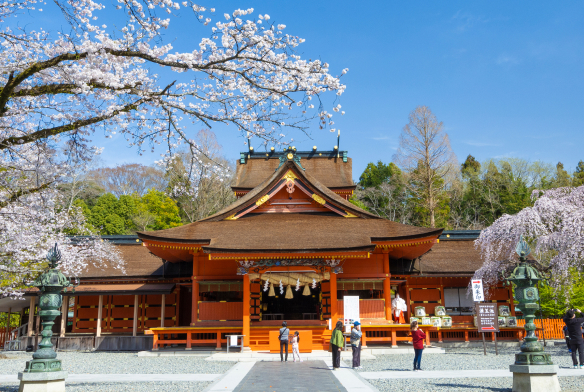 Fujisan Hongu Sengen Taisha
a World Heritage Site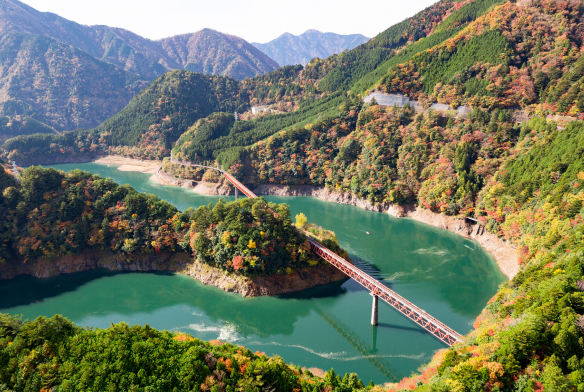 Oku Oi Kojo Station
the train station built over the lake
Photos: Shizuoka Prefectural Tourism Association