Be prepared for emergencies
Emergency
Response
Find out what to do in an emergency
if you are injured or involved in an accident in Japan.
Emergency
Emergency Contacts
If you are injured or involved in an incident, call the following numbers immediately!
Emergency calls are connected 24/7. Calls are free of charge
Amburance
Police
Injured or Unwell
When you get injured
or feel sick
Traffic Accident
What to do
if you've had
a traffic accident
When you are a victim
Contact the police immediately.
If the accident is not reported, you may not receive a traffic accident certificate, which is required for insurance claims.
Confirm the address, name, vehicle number, date of insurance coverage, and insurance company of the driver and the owner of the vehicle (in case the driver is not the owner of the vehicle).
Even if the injuries are minor, be sure to get medical advice.
When you are at fault
Under all circumstances, do not run away and stay where you are.
Call the police.
If anyone is injured, take care of the person and call an ambulance.
Take other necessary measures to avoid additional accidents.
Trouble
When you get
involved with
a trouble
In addition to the police station, there are police boxes with police officers in the town.
If you have lost something, get robbed, or get in trouble, first go to the nearest police box and consult the officer.
Disaster
In case of a disaster
Unfortunately, there are risks of natural disasters in Japan like earthquakes.
You should learn and remember how to react in a disaster to be safe.
Stay safe from natural disasters
Prepare an
emergency kit
at your home
Prepare emergency supplies such as food and first aid kits.
You can purchase these items at supermarkets and DIY stores.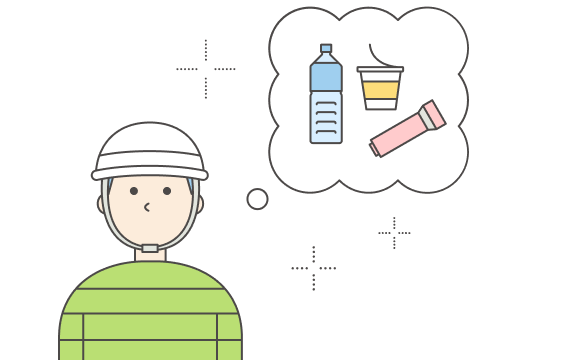 Check the Hazard Map
A hazard map is a map that highlights areas that are affected by or are vulnerable to a particular hazard. It also indicates the evacuation center nearby.
By understanding the damage risk around your residence and knowing evacuation centers in advance, you can minimize the damage from the disaster.
Hazard maps are available on the internet.